Some homes are more about being a labour of love than a practical investment, and this home in Papatoetoe is just that – a testament to the commitment of its owners and a showpiece for their passion for their home.

Paul O'Brien and his wife Lynette purchased the Heritage home – a local landmark – about four years ago, knowing full well that the time would soon come when the old roof would need to be replaced.

The couple had grown up in the area and always admired the house, set on a rare large block in the suburb and the place of many a happy childhood memory for Paul in particular.

"It's a character house… everyone who has been to Papatoetoe knows the place," explains Paul "We have got four children in their 20s, and three of them are still living at home. This house always had a lot of activity around it. It's a good fun place."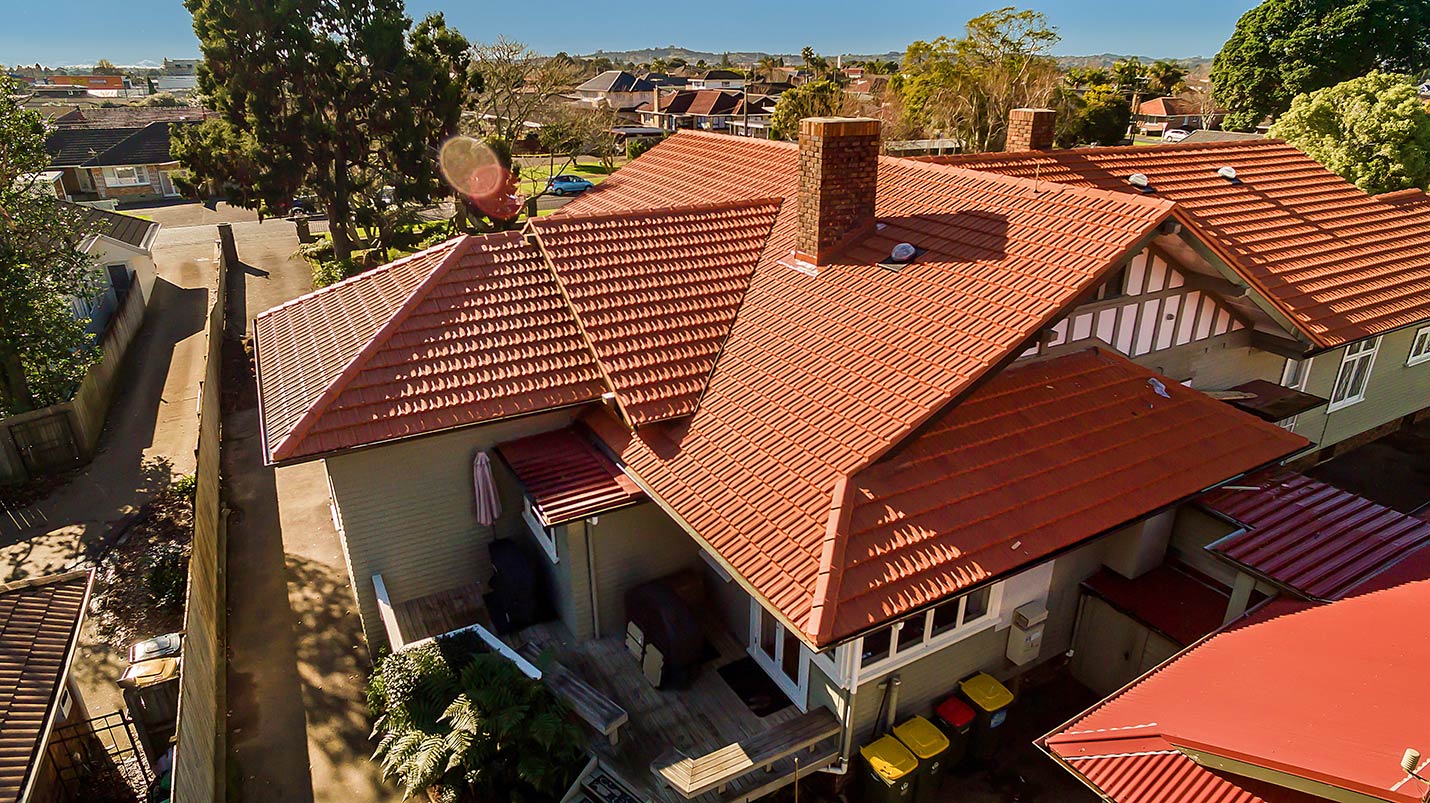 "We knew that if we bought the house, that replacing the roof would be our contribution to its legacy," he adds. "It was starting to show some pretty bad signs of decay. We were getting scared to go out late at night if it was raining!"

However, as with most Heritage homes, it's never quite that easy to simply replace the tiles. The choice of tiles ended up being a long drawn out discussion with local authorities.

"The tiles were 100 years old and because of the home's heritage, we couldn't change the style of tiles," says Paul. "The original tiles were imported from Portugal and the first directive for us was that we would have to go back to Portugal to get the same; you are supposed to exchange like for like.
"We weren't going to pay the price the council wanted us to because we couldn't afford it," he adds. "So we wore them down and by liaising with Monier, it led them to accepting the tiles that we ended up using –
Terracotta clay Marseille
in the original Earth colour, manufactured in Australia from locally sourced raw materials. ."
A bonus with choosing terracotta clay tiles is that the colour won't fade, ever, meaning that the work done today will continue to look good for a life-time.

"So we've owned the house for four years and in that four years, probably two of them were spent discussing options with the council."

Paul says that they had more than 100 years of dirt and grime in the roof and ceiling to clean out as part of the job, as well as restoration of the substructure of the roof.
"Our builder was onsite the whole time that Monier's professional installation team were and he had to always to be ahead of them replacing damaged substructure to keep the process running smoothly. It was an amazing job to watch."

With everything done and dusted (quite literally), Paul says that the house is now warmer, more comfortable and able to be left for an evening without worry.

"We would notice the difference in how quickly the heating heats the house now," he says. "It warms the whole house."