Make the Right Roofing Choice
With a plethora of marketing material to be found and the opinions of architects, builders, families and friends to consider, it's no wonder so many of us struggle with building and home renovations. However, when it comes to a decision about your
new roof, it's important to know what really matters.
National Sales Manager of Monier Roofing NZ, Michael Walters, says it all comes down to durability. Concrete tiles are an incredibly durable roofing material. Just like concrete bridges and the structural elements of buildings, concrete tiles get stronger with age.

The benefits of concrete tiles are their longevity and minimal maintenance requirements. Concrete roof tiles come in a wide range of colours and profiles and you have the ability to update the look of your roof with a simple re-coat.

"When we are talking about concrete or terracotta tiles, we should keep in mind that it's low maintenance" Walter says. "It's relatively quick to install and it's trusted within the market as well." "People promote brick and tile products as a benefit when
marketing a property on the basis that it is low maintenance, durable and it will help maintain the integrity of a house," he adds.

"We see this within the traditional investor market as well. People have indicated to me that they build investment properties with tiles because they know it will involve minimal maintenance and it will reduce the overall costs of their home ownership. This is due to low maintenance requirements and lifespan of the roof."

Here, we look at some myths about roofs and show how best to choose a product that will protect your home and your family...
Myth 1: Metal Roofs Suit all NZ Conditions
Not all metal sheeting will be suitable for the range of environmental conditions we see in New Zealand. Being an island nation, you will need to prevent your roof from rusting and corroding and it may require a significant amount of maintenance to protect it and comply with warranty terms.

- Metal roofs covered with ColorCote® are recommended to be washed with fresh water every six months in those areas not normally exposed to rain*
- Every six months you need to check fasteners, fixtures and fittings for corrosion and keep the roof free of lichen, leaves, pollen* 
- Holes and penetrations in your metal roof can expose the substrate and let in moisture, therefore care needs to be taken every time you make a hole in any ColorCote® product to ensure that you don't void your warranty. 

Exposed fasteners may increase potential for damage to internal structural supports. Concrete and terracotta tiles, on the other hand, don't rust or corrode, and the colour of a terracotta roof tile will last for the life of the tile.

*colorcote.co.nz/wp-content/uploads/2016/04/Minimum-Maintenance-Schedule.pdf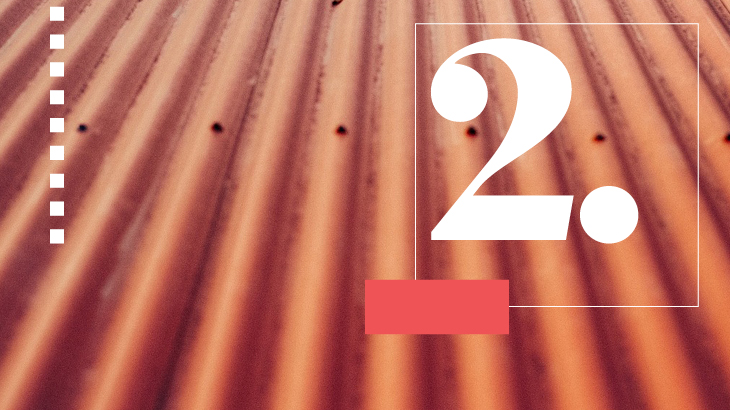 Myth 2: Some Metal Roofs are Marketed as "Worry-Proof"
If you live within 750m of salt water, your metal tile roof warranty could be as low as five years if you don't re-coat your roof*. 
In a severe environment, weatherproof and coating warranty periods for metal roof tiles can be significantly reduced*. Even in normal weather environments, you could void your limited 15-year product warranty if you don't re-coat your metal roof tiles. 
It is important to note that the warranties do not apply if the roof tiles and trims are not maintained strictly in accordance with the manufacturer's maintenance guidelines issued from time to time (which can include, amongst other things, repainting of certain types of tiles after 15 years (5 years in severe marine environments) or if certain signs of deterioration are exhibited*. 
When the metal roof tiles are delivered, they should be kept dry to prevent white rust, which could reduce the product life and null and void your warranty. 
*gerardroofs.co.nz/Warranty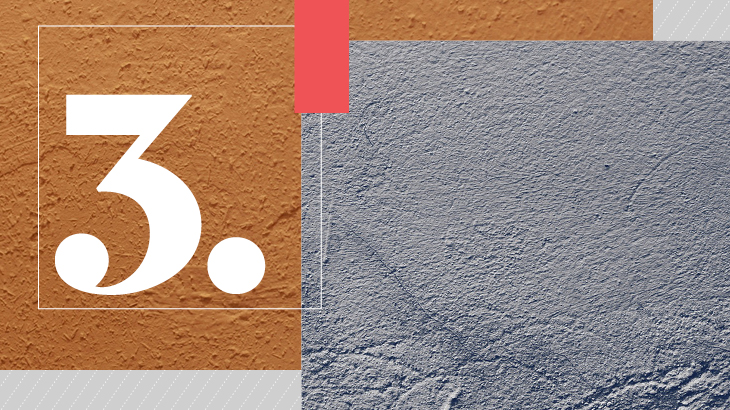 Myth 3: Concrete and Terracotta Tiles aren't a Modern Choice
Modern Monier concrete and terracotta tiles come in a range of contemporary colours, including the popular blacks and greys. Smooth and sleek designer profiles are also available, along with Monier's ever-classic original styles and shades.

Regardless of your taste, tiles will fit in seamlessly with the design of your home. Consider combining multiple textures and finishes for rustic character, or go understated with your pick of the slim, flat, modern and streamlined ranges available.

Your roof can meet your design brief with the ability to select different finishes in ridge line from traditional to designer A-line and gables from standard barge to the minimalistic bed and point to the designer A-line. We can transform your home's street appeal.

Monier also has an integrated SOLARtile™ option, which seamlessly blends into your flat tile roof without compromising the design aesthetics, unlike bolt-on solar options.
Myth 4: Colorsteel
®

 won't Rust

Many New Zealanders live by the coast and in environments affected by geothermal properties. 

If you buy a COLORSTEEL® Endura or ZINCALUME® roof it may not be covered by the full warranty as these products are not recommended for ISO Category 5 environments*.


* colorsteel.co.nz/assets/Uploads/Environmental-Categories-Warranties-Product-Maintenance-Recommendations-Brochure.pdf 
Myth 5: Tiles Crack Easily
Building products can break when handled incorrectly, but the reality is that concrete tiles should not crack if you walk on them in the correct place.
Concrete gets stronger with age and concrete tiles are no exception. Care must be taken when walking on metal sheeting, as it is susceptible to denting when incorrectly walked on.
In the unlikely case of broken tiles, it is extremely easy to replace individual tiles. On the other hand, dented metal can result in a costly and difficult job to replace the whole sheet of damaged metal. Not only can dented metal adversely affect the visual appearance of the roof, if perforated, it can also attract rust which can void your warranty rights.
Myth 6: Tiles are Porous
Tiles are manufactured to NZ standard 4206:1992 and are tested for permeability and water absorption. During manufacturing, tested tiles are required to hold 50mm of water for a period of 24 hours without leaking. 
In water absorption testing, the standard also requires that tiles do not absorb more than 10 per cent of their own weight in water. Any moisture absorbed subsequently evaporates and house framing is engineered to withstand these minor changes in weight.
Colour coating of Monier tiles is carried out purely for aesthetic reasons. Unlike some other roofing products, this coating is not required to seal or waterproof the tiles.